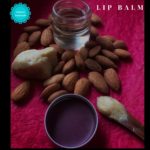 Lip Balm-Beetroot
₹200.00
Whether you need extra moisture, nourishment, protection, the benefits of applying lip balm have you covered! Dry and chapped lips – Choose our chemical free lipbalm! Luxurios blend of mango butter , almond oil and essential oil with a dash of beetroot extracts for the natural colour. No lead no synthetic ingredients- absolutely safe for kids too! Just be sure to use dry fingers or a spoon to take out the required amount.
100% Natural with unrefined butters
Treats parched and dehydrated lips.
Helps to seal in moisture
Treats damaged skin and also restores moisture with the natural butters.
Non sticky
Heals chapping
Softens and smoothes irritated skin
Shelf life : 6 months from the date of packing
Ingredients
Mango butter, Almond oil, Beetroot extracts, EO, Candelilla wax
Usage
Apply over lips, and repeat when dry or if needed.