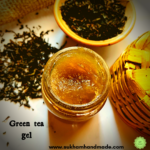 Green tea gel
₹250.00
If you are looking for a nongreasy solution for oily skin, here comes our solution rich in anti oxidants which reduces fine lines and wrinkles too. A complete and natural detox for your facial skin with Green tea, Aloe vera and Argan oil, and essential oils of tea tree and also fights acne.
*Can also be used as night gel
*Provides balanced hydration and helps skin retain moisture overnight.
*Evens skin tone and reduces dark spots and strengthens the skin's texture.
*suits acne prone dry skin
Description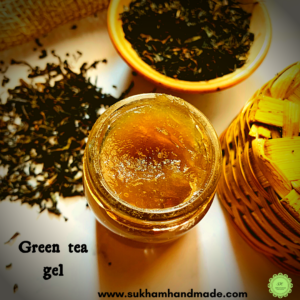 Ingredients
Green Tea, Tea Tree Oil, Aloevera, Almond Oil, Argan oil
Usage
After washing your face , apply generously on face
and leave on. Can also be followed up with
moisturiser/ Night serums